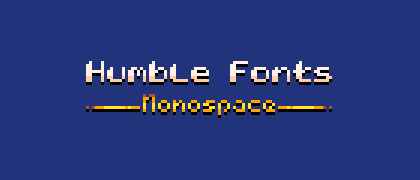 Humble Fonts - Monospace
Comments
Log in with itch.io to leave a comment.
Hi!
Do you plan to upgrade these fonts with Cyrillic support?
Thanks for making such good and affordable fonts!
Nice!
I saw your new pack!
I'll buy it too! :)
Would also re-buy this one, in monospace. Pixel Fonts with Cyrillic support are rare!
Thanks again for your work!